Think People.
Think Haynes.
When you need people Haynes delivers. We specialise in volume hires within the Renewables, Civil Construction, Manufacturing, Warehousing, Transport & Logistics, Hard Rock Mining and Agriculture.
Haynes offers clients tailored insights into market trends and regulations for our specialised industries. We are well-equipped to find the right skilled workers to join your site or head office, from trade assistants and site supervisors to engineers and planners.
Our labour hire and recruitment expertise
People do amazing things, and we believe they have the courage to shape a smart, safe workplace. We enable this by creating a supportive, innovative, fun culture. One that is honest, open, and based on mutual respect.
We know that laws, regulations and economic conditions are ever-changing, and it isn't easy to keep up to date. Our team values connectedness and knowledge sharing, so everyone stays in the know. we're committed to delivering useful information to our clients to ensure they stay up to date with the latest developments in their industry.
In the fast-paced recruitment and labour-hire market, responding to and meeting customer requirements in a professional, accurate and timely manner is critical. With established relationships and market contacts, our response time for providing the right recruitment solutions for our customers is what differentiates Haynes in the market.
'One Stop' recruitment provider
We provide comprehensive labour hire services to meet your individual needs, whether you require permanent or temporary staff or white-collar or blue-collar recruitment.
Our services are available nationwide, so you can rest assured that we will find you the right staff for your requirements.
Pre-qualified, work-ready candidates
A pre-qualified, work-ready candidate is a person who has been carefully screened and evaluated to ensure they possess the necessary skills, qualifications, and experience to successfully fulfil a job role.
Get in touch with our team to find out how we can help fill your vacancies.
At Haynes, we offer our clients responsive, reliable, end-to-end labour hire and recruitment, enabling continuous productivity every day.
With staff in offices across Australia, we have a strong understanding of markets and our recruitment specialists are always ready to offer expert insights into updates and trends within your industry.
Since our beginning in Western Australia in 1990, we have grown to secure our position as an Australian leader in labour-hire and recruitment with a network of officers across the country.
Trusted for over 20 years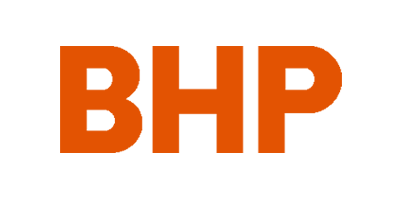 Dealing with the Haynes team is always a 'no fuss' experience. As a customer who requires contract warehouse employees at short notice, we do work under tight time constraints and demands to ensure high levels of customer service. One call to Haynes to deliver the brief is all it takes and from there, the team launch into action and provides quick service that always meets our expectation!
Glen R
Branch Manager
Haynes Labour Hire has supplied labour hire electricians/TA staff to GCo Solar P/L for the three solar farms in the Chinchilla area over the past two years. Haynes Labour Hire staff have consistently provided a high level of service to GCo Solar, being adaptable and willing to work with us to meet and maintain our labour/skill requirements in the fast-paced renewable energy sector. The labour hire personnel provided are of a high standard and are suitably matched to fit our business needs.
Peter Eriksen
Project Delivery Manager- GCo Solar
I had the pleasure of working with Haynes for the construction of solar farms in Chinchilla, and their services were exceptional. The team provided excellent support and assistance throughout the project, and their expertise in supplying skilled labour to build solar farms was evident in the high-quality work they delivered. I highly recommend their services to anyone looking for renewable construction projects.
In the current competitive employment market, Kylie has gone to great lengths to ensure I am offered candidates that are well-suited to the roles I have required. This hasn't always been an easy task as the mine is not a Tier One employer and has offered limited FIFO opportunities to date, requiring most candidates to be sourced from the far north Queensland region which can be quite limited in the level of experience and professionalism in the candidate.
Raechelle Weatherall
HST Superintendent Pajingo Operations NQM Gold Mine
I have been working with Kylie and Haynes for the past 2 years, and I am very happy with the incredible amount of effort they have supplied into placing people in positions at short notice has been amazing. Each team member is incredible with the knowledge they have across all industries. I trust them all to provide the best applicants for the roles.
Danny
Impact Fertilisers
Streamline the onboarding process and get new candidates quickly screened, inducted, and mobilised for maximum productivity.
Thousands of individuals in Australia have taken advantage of fresh employment opportunities provided by Haynes. Search our job postings to uncover your next role!